Jake Blount and Kaia Kater
March 11 @ 8:00 pm

-

10:30 pm

$29.00
Doors open at 7:00 p.m.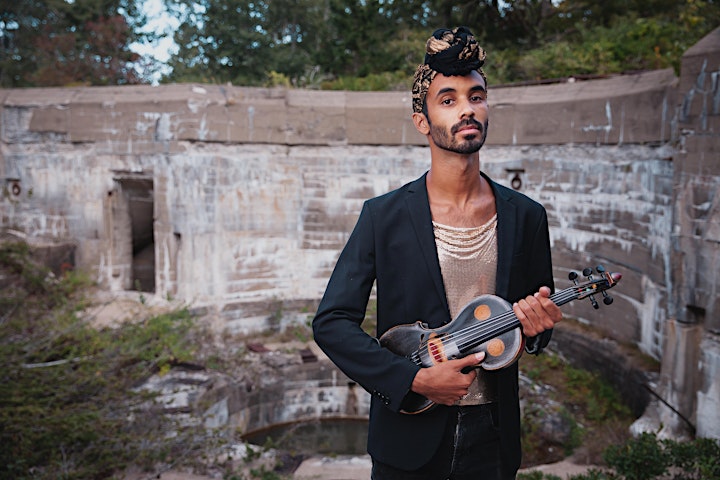 A powerfully gifted musician and a scholar of Black American music, Jake Blount speaks ardently about the African roots of the banjo and the subtle, yet profound ways African Americans have shaped and defined the amorphous categories of roots music and Americana. His 2020 album Spider Tales (named one of the year's best albums by NPR and The New Yorker, earned a perfect 5-star review from The Guardian) highlighted the Black and Indigenous histories of popular American folk tunes, as well as revived songs unjustly forgotten in the whitewashing of the canon. Jake Blount's new album, The New Faith, is a towering achievement of dystopian Afrofuturism and his first album for Smithsonian Folkways (coming September 23, 2022). The New Faith is spiritual music, filled with hope for salvation and righteous anger in equal measure. The album manifests our worst fears on the shores of an island in Maine, where Blount enacts an imagined religious ceremony performed by Black refugees after the collapse of global civilization due to catastrophic climate change. Jake Blount's music is rooted in care and confrontation. On stage, each song he and his band play is chosen for a reason – because it highlights important elements about the stories we tell ourselves of our shared history and our endlessly complicated present moment. The more we learn about where we've been, the better equipped we are to face the future.
Website: https://jakeblount.com
Facebook: https://www.facebook.com/notjacobnotblunt/
Instagram: https://www.instagram.com/jake.m.blount/
Twitter: https://twitter.com/forked_queer
Spotify: https://open.spotify.com/artist/63yfJDmaBbifNzvWUUdpv1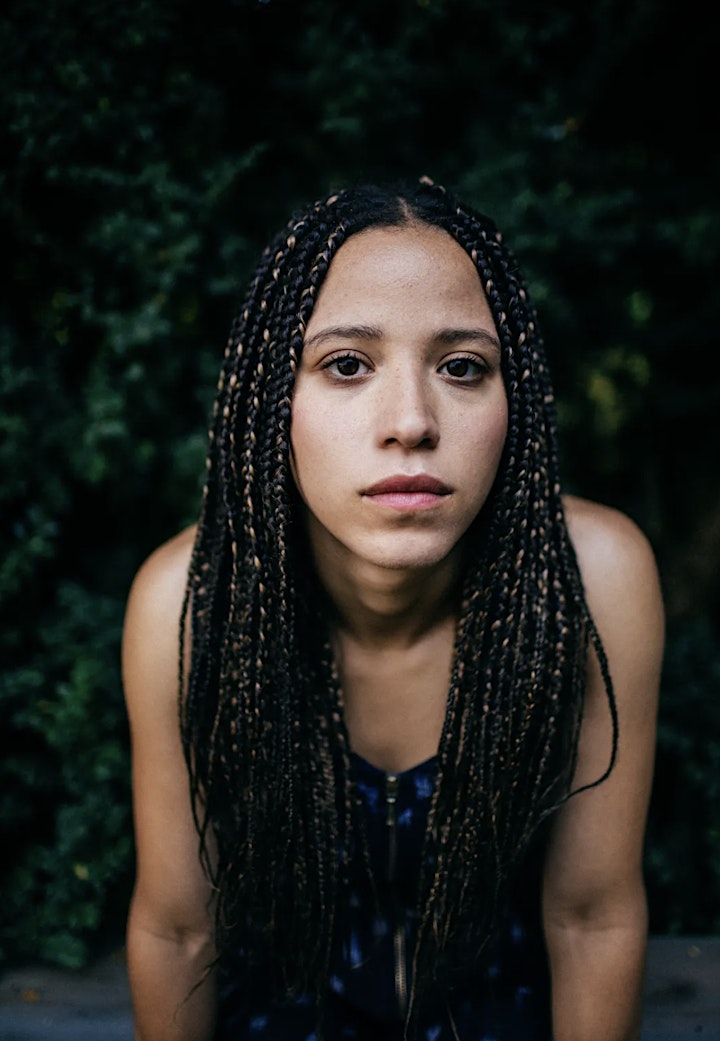 A Montreal-born Grenadian-Canadian, Kaia Kater grew up between two worlds: her family's deep ties to folk music and the years she spent soaking up Appalachian music in West Virginia. Her old-time banjo-picking skills, deft arrangements, and songwriting abilities have landed her in the spotlight in North America and the UK, garnering critical acclaim from outlets such as NPR, CBC Radio, Rolling Stone, BBC Music, and No Depression
Kaia started her career early, crafting her first EP Old Soul (2013) when she was just out of high school. Since then, she's gone on to release two more albums, Sorrow Bound (2015) and Nine Pin (2016). Her second album wove between hard-hitting songs touching on social issues like the Black Lives Matter movement ("Rising Down") and more personal narratives speaking to life and love in the digital age ("Saint Elizabeth"). Nine Pin won a Canadian Folk Music Award, a Stingray Rising Star Award and sent Kaia on an 18-month touring journey from Ireland to Iowa, including stops at The Kennedy Center, Hillside Festival and London's O2 Shepherd's Bush. For her third album, Grenades (October 2018, Folkways/acronym Records), she took a decidedly different direction, choosing to lean into a wider array of sounds and styles, in order to convey a wider array of emotions and topics, most notably her paternal ancestry. Grenades was nominated for a 2019 JUNO award and long-listed for the Polaris Music Prize. Most recently, Kaia collaborated with jazz innovator Christian Scott aTunde Adjuah to record her new single "Parallels" (October 2021).
Website: https://kaiakater.com/home