Daniella Katzir & Casey Cormier
April 22 @ 8:00 pm

-

10:00 pm

$23.00
The Top of The Hill series features Swallow Hill Music instructors and their music every month!
All Top of the Hill performers teach group classes and private lessons year-round at Swallow Hill. Students of all experience levels are welcome to make music at Swallow Hill's music school. Please check out our current offerings here!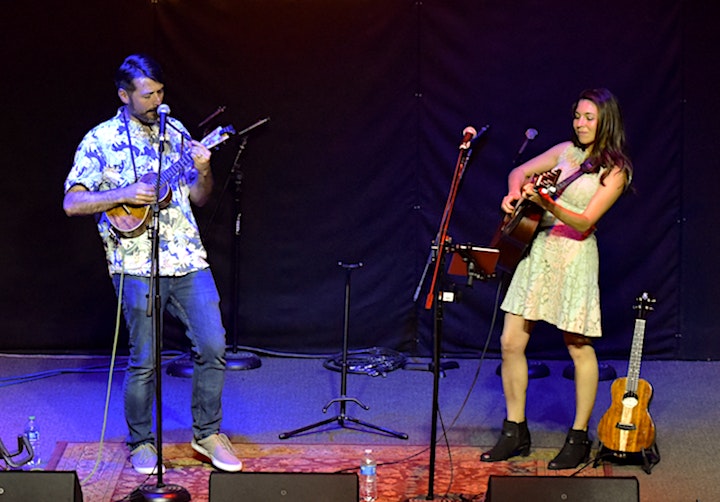 Daniella Katzir is a singer-songwriter who was originally inspired by American Folk music of the 60's. After exploring many genres over the last 25+ years, Katzir now focuses on a unique blend of ukulele and finger-style guitar. Her style is complemented by vocal approaches from the swing era to old motown inspired blues to americana folk, gypsy and sassy jazz. A talented lyricist and musician, Katzir takes rhythmic authority on the guitar. She is the former front-woman of the Boulder-based band Magnolia Row, and has shared the stage with many different nationally and internationally touring artists.
Katzir currently resides in Denver, immersed in and contributing to the thriving music community. She performs regularly with notable artists in full band formation as "The Daniella Katzir Band" in addition to solo performances. For more information on Daniella Katzir, visit: www.daniellakatzirmusic.com.
Casey Cormier has been a bassist, guitarist and ukuleleist for twenty five years, performing a variety of musical styles on each instrument as a solo artist as well as in a number of bands and projects. He's been a teacher of these instruments for over fifteen years, and is dedicated to furthering his student's studies of the musical craft. When not performing, teaching, or writing music, Casey can be found in the mountains of Colorado hiking with his wife Katy and dog Shadow.
Casey Cormier and Daniella Katzir have been performing together for ten years along the Colorado front range. They first met as ukulele teachers at Swallow Hill Music, found shared musical influences in their past and present, and soon were accompanying one another on gigs ranging from Americana, funk, and even Hawaiian in style. Their duo sets blend original works with a variety of creative covers, and are sure to fill their audiences with happiness and inspiration.